Traditional Kerala Sadya (Oct 19th)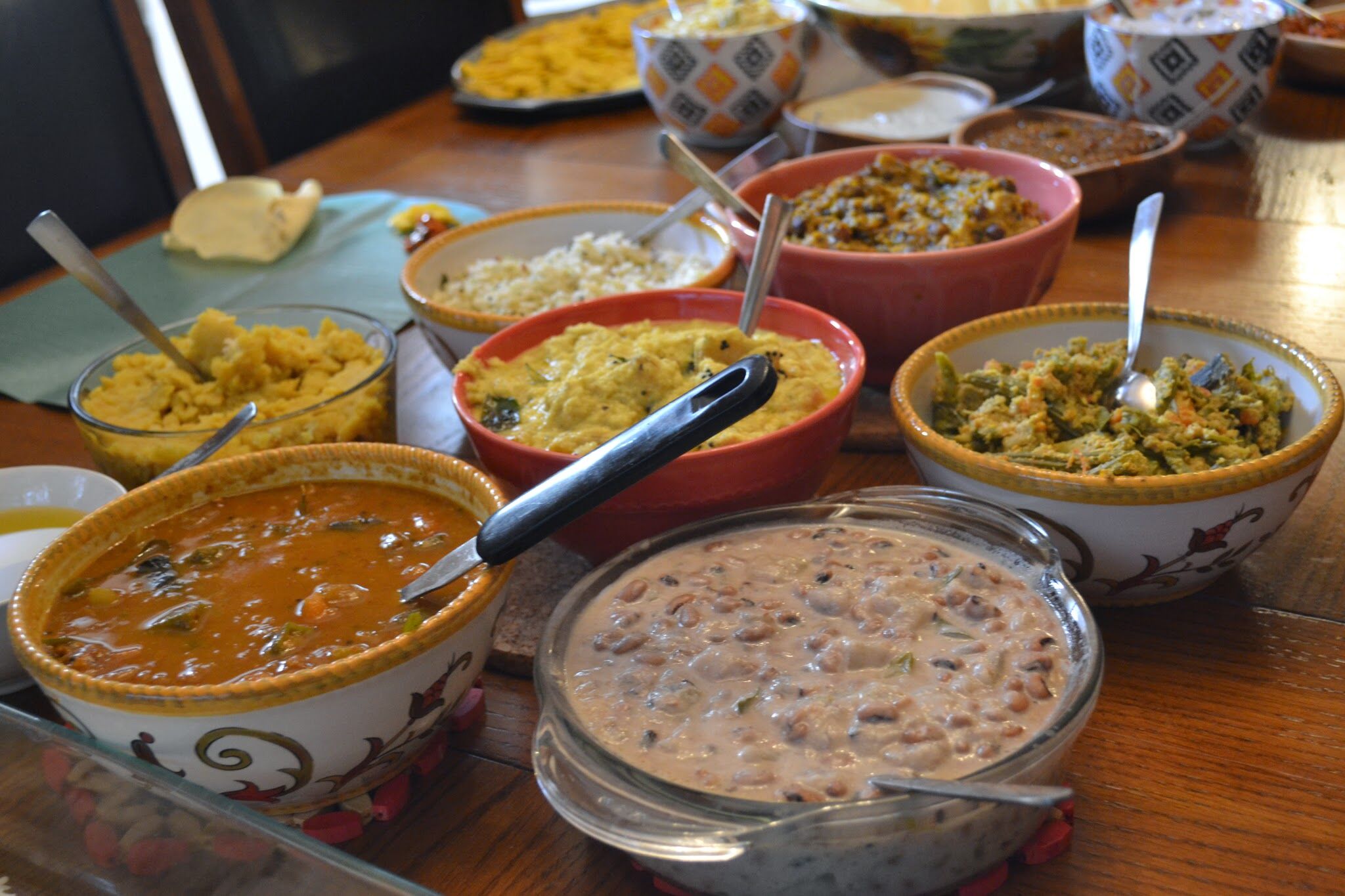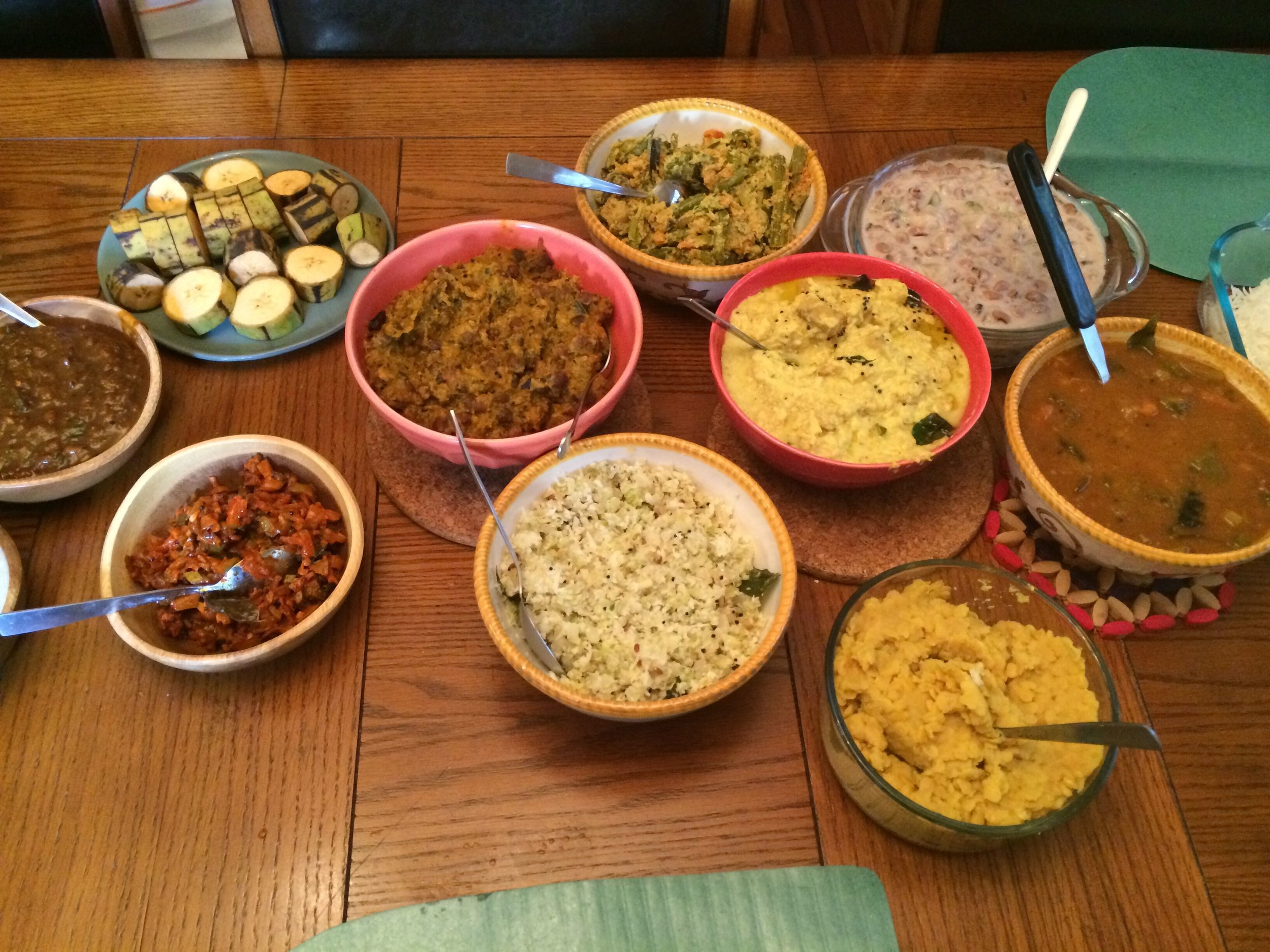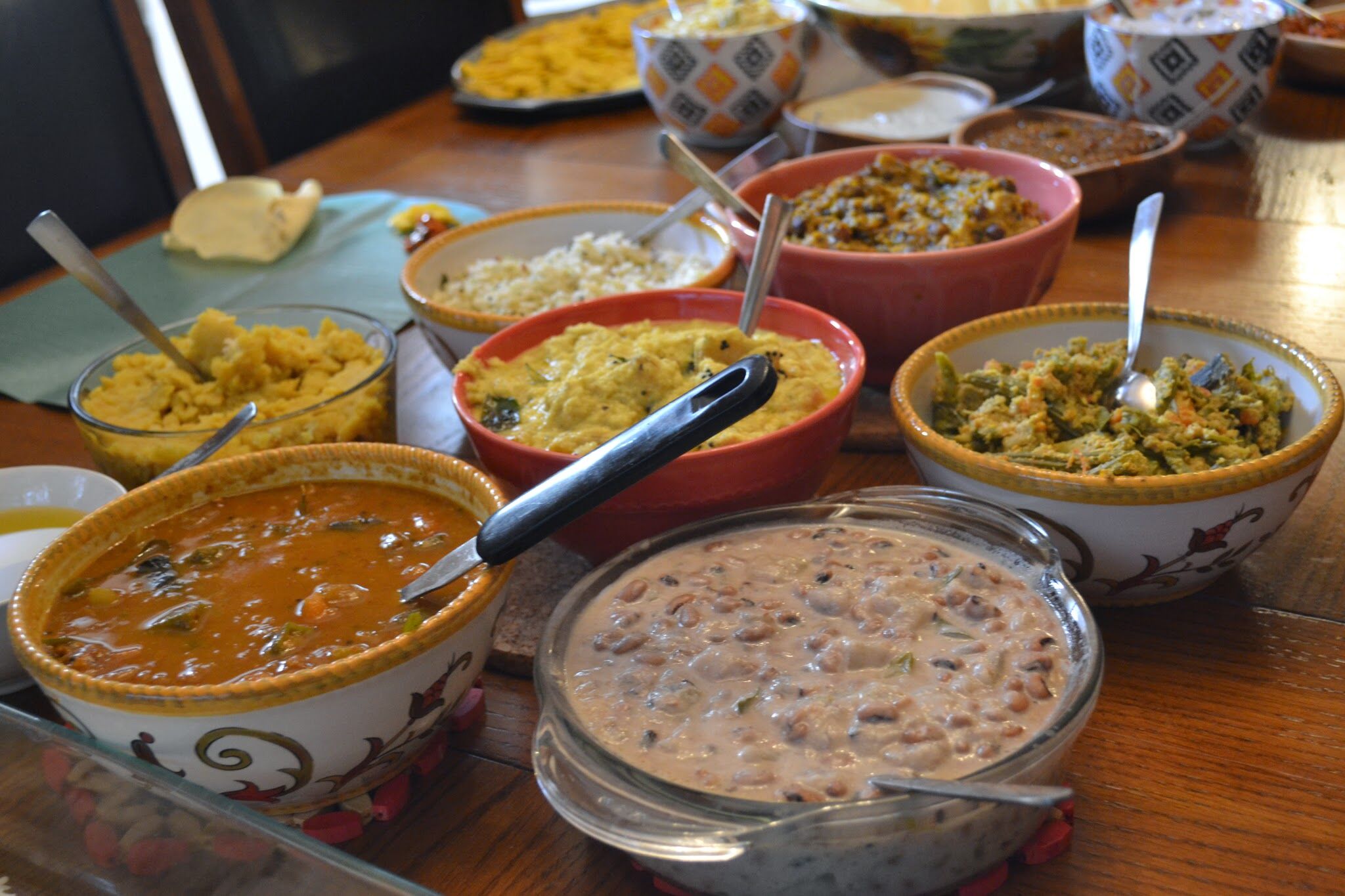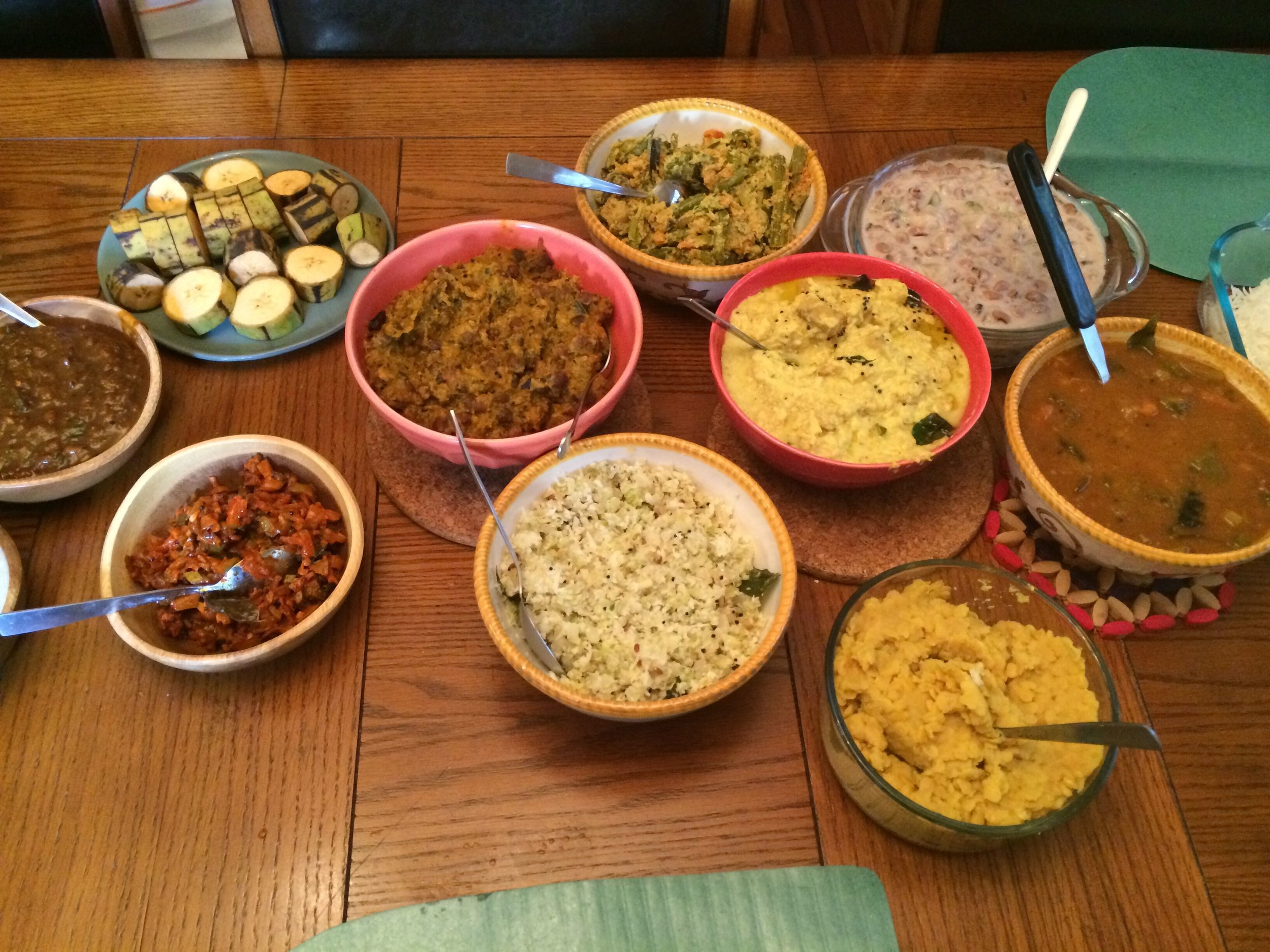 Traditional Kerala Sadya (Oct 19th)
Oct 19th, Noon - Jersey City, NJ
Hosted by Leena
This event
Sadhya is a feast consisting of a variety of traditional vegetarian dishes usually served on a banana leaf in Kerala, India. Sadhya means banquet in Malayalam. It is a vegetarian feast prepared for special occasions like weddings.

Kerala Sadhya – Traditional Vegetarian Feast
Parripu neyy– The start of the meal, lentils served with rice and neyy Ghee (clarified butter)

Sambaar – A must for any Sadya, lentil based dish cooked with a lot of vegetables

Avial – "Mixed Vegetables" with grated coconut

Kaalan – A yogurt and coconut dish made with Yam / Raw Banana

Olan – White Pumpkin cooked with black eyed peas in coconut milk

Thoran – Cabbage / beans with grated coconut

Ellissery – Pumpkin Cooked with Black Chickpeas in a coconut gravy

Pacchadi – Spiced Coconut and Yogurt dish cooked with seasonal fruits

Ishtu – Potatoes cooked with onions & ginger in coconut milk

Maanga curry – Homemade Mango Pickle

Naranga curry – Homemade Lemon Pickle

Pulliinchi – A Tangy tamarind, ginger and jaggery curry

Inchi Thayyir – Ginger-Onion-Cumin & spices mixed with yogurt

Upperi – Plaintain / Banana chips

Sharkara Varatti – Jaggery coated banana chips

Chakka Varthadu – Jackfruit chips
Pappadam – Fried lentil based wafers
Chor – Cooked Rice
Prathaman – A sweet dish made with banana / jackfruit / lentils in jaggery and coconut milk.



House Rules
BYO – feel free to bring you choice of drink
Menus can be changed to accommodate dietary restrictions, please specify at least 48 hrs in advance.